Retail Energy Providers (REPs)
Thanks to energy deregulation, consumers have the power to choose their energy supplier. GRE companies procure electricity and natural gas from the wholesale commodities markets, reselling those commodities to residential and small to medium sized commercial customers.
A host of programs are available, including flexible variable rate offers with special enrollment incentives, rebates and rewards. Fixed rate plans designed to provide peace of mind and budget certainty are also available to help consumers sidestep energy market volatility. Added value service offerings, including home security, appliance warranty, personal electronics protection and identity theft protection programs are also available. We strive to deliver a host of options and value in a manner that your local utility may not.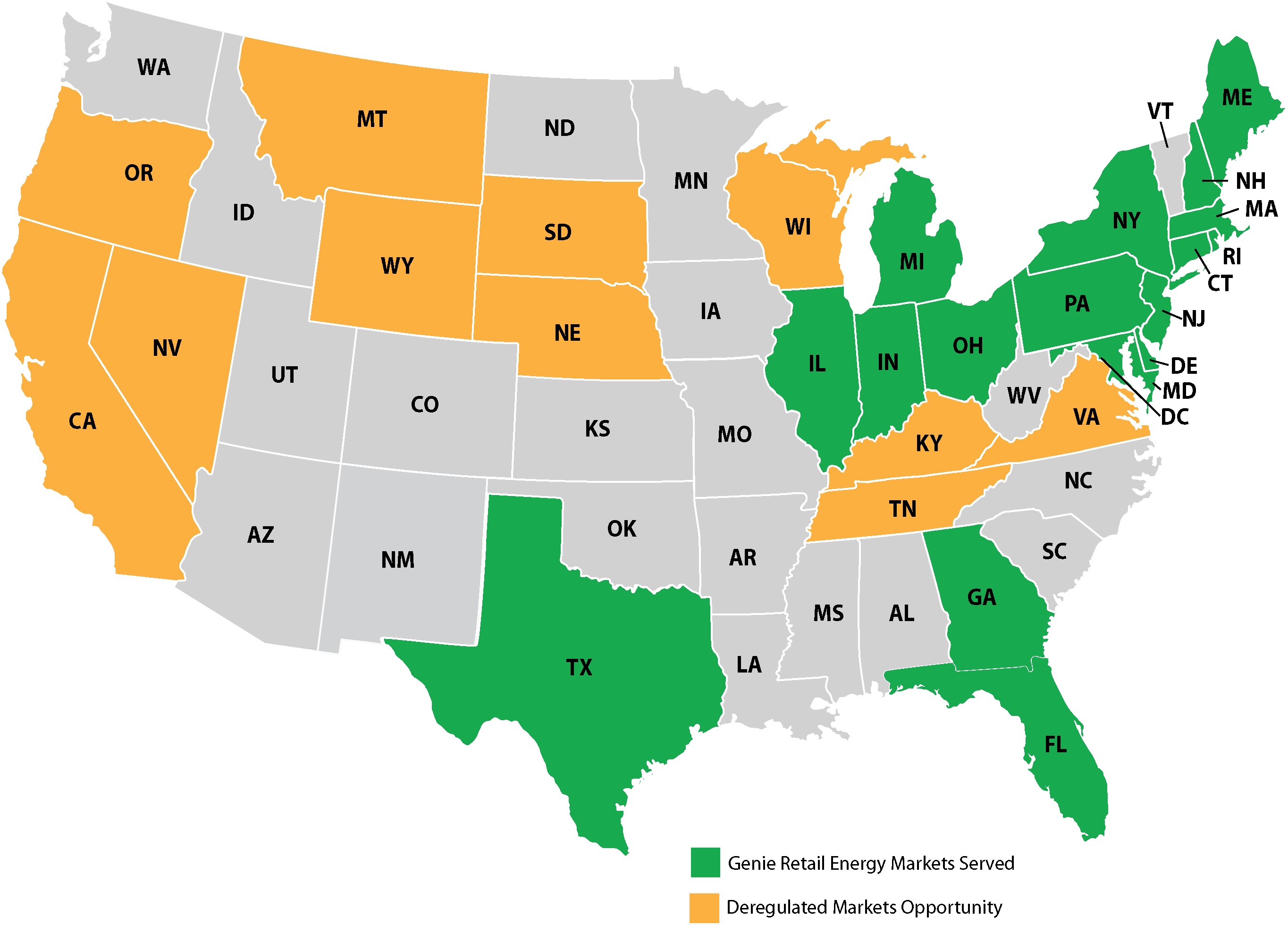 Commercial and industrial clients can benefit from our end-to-end energy services offerings.
Energy Advisory, Brokerage, Procurement and Efficiency Solutions
Do you have a plan to reduce energy overhead, reduce consumption, mitigate risk and add value?
What's Your Energy Strategy?
Diversegy is a premier energy advisory and brokerage that has helped thousands of small, medium and large commercial customers and municipalities across deregulated energy markets in the United States develop and execute custom-tailored energy strategies.